Now that the sun is finally gracing us with our presence here in Melbourne, we're slowly moving outside and enjoying the outdoors again. As you'll know by now, we're getting pretty obsessed with opcycling at the minute! So why don't we take it outside and start getting creative with our purchases in the garden? We've pulled together some ideas we've seen to hopefully inspire some future Salvos Stores projects! If you have hacked a Salvos Stores purchase we'd love to see it – share on our Facebook page or tag us on Instagram (@salvosstores)!

1. Snail Art

These snail weights were actually made by a Salvos Stores volunteer. Simple Salvos Stores garden art!
2. High tea for the birds
via Shelterness
A spindle + a teacup + a saucer = a super chic bird feeder! This is a perfect little project if you don't have lots of outdoor space- bring the birds to your balcony!
3. Spoon wind chime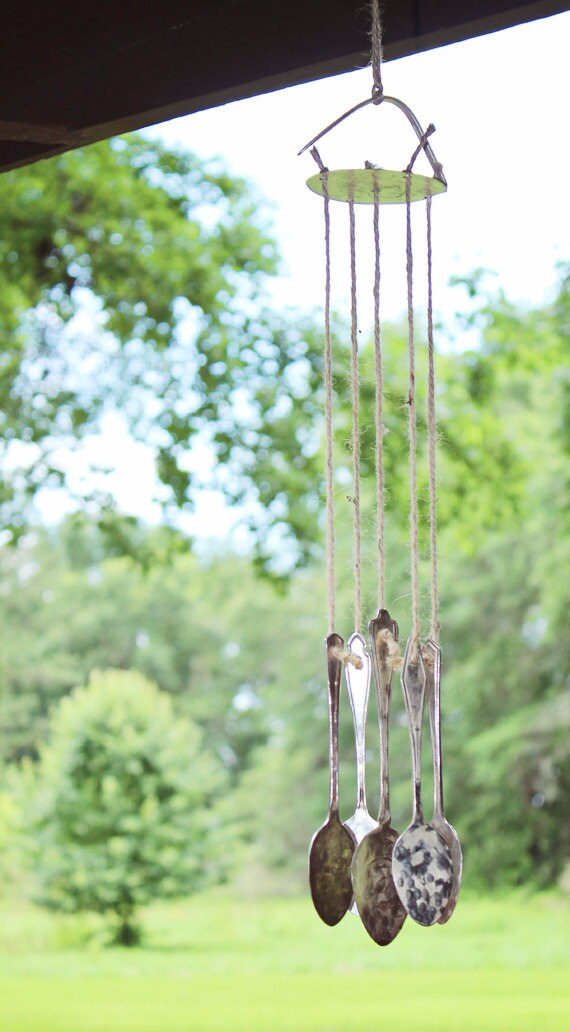 Pick up a handful of vintage spoons next time you're in store, punch a hole in handle and thread some string through and you'll have yourself a thrifty wind chime!
4. Drawer attention to your plants
via Sam Henderson
Who knew a piece of indoor furniture could be so pretty and functional outside? We think it would also look great if the drawers were staggered like a tiered-planter.
5. Succulent planters
This last one isn't exclusively an outdoor project. Our Instagram fan picked up these ceramics from the bric-a-brac section at her local Salvos Stores and planted her favorite succulents in there.